Rum För Resande (room for travellers) offers fresh, homely accommodation in a single-storey building just a stone's throw from Bonnstan, the old church town. We think it's the best budget choice in Skellefteå.
This is a quiet part of the city with easy parking, but it is a bit of a walk into the centre – you'll need to allow around 15 minutes to get to the main cluster of shops and restaurants on foot.
The bedrooms at Rum För Resande are clean and bright, with a touch of Ikea-style simplicity. Guests can kick back in a cosy shared lounge that's done up in cheery purples and has sofas positioned around a big TV. Toilets and showers are outside the bedrooms, just along the corridor.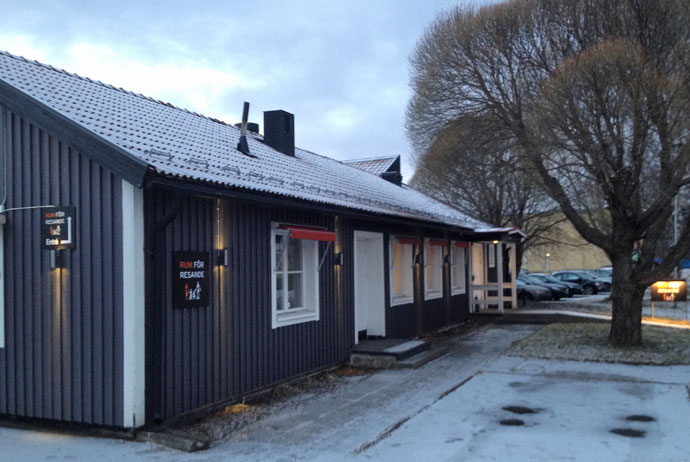 Rates here are quite similar to those at Skellefteå's budget hotels, but if you'd prefer to stay somewhere with a bit of a personal touch, rather than a big blocky hotel, we think this place is still worth a shot. Three- and four-bed rooms are also available.
Breakfast, laid out in the kitchen each morning, is included in the price. Note that rates here rise by a couple of hundred kronor from Sunday to Thursday.
Rum För Resande
Klockarbergsvägen 1A
Skellefteå
+46 910 100 26
rumforresande.se