Apparently a favourite among Facebook employees, who arrive from the USA to check on their nearby data centre, Luleå Stadshotellet sits just across from the cathedral.
It's Luleå's oldest hotel and a bit of a local landmark, having opened in 1903. As a result of its age, the 158 rooms vary quite a bit – some of the cheapest ones are much bigger than others, and some have carpets instead of wooden floors.
All of the rooms we saw looked fairly recently refurbished, however, with simple colour schemes and solid wooden furniture. Large parts of the hotel are taken up by conference facilities, so expect to see a few smartly dressed folks in the restaurant at breakfast time (a big buffet is included with the cost of the rooms).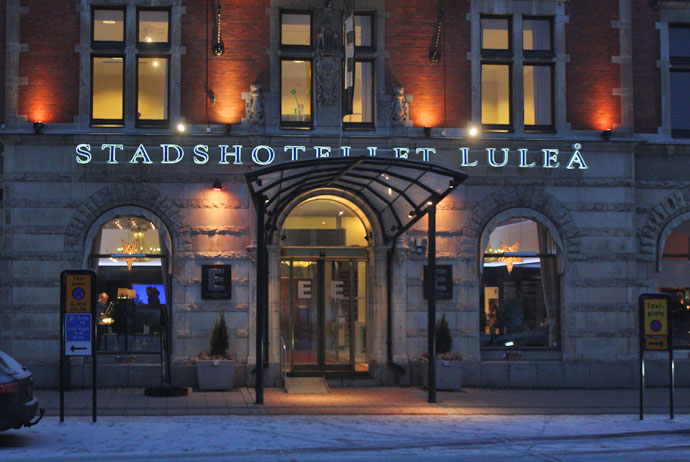 If you stay at Luleå Stadshotellet you'll get free access to a huge weights room and gym, which also runs classes – guests get 50% off the usual cost of joining in.
Like many other hotels in the Elite Plaza chain, this hotel has its own English-style pub called the Bishop's Arms. It's a little pricey, but an okay spot for a beer after dark. For other eats and drinks, there are plenty of places just a stone's throw away.
Get the best rate on Booking.com
Luleå Stadshotell
Storgatan 15
Luleå
+46 920 274 000
elite.se