Arena Hotel is a ten-minute walk to the east of Gothenburg's Central Station. With wide streets edged by apartments and office blocks, this is hardly the city's most beautiful neighbourhood. But if you're planning to go to an event at one of the two stadiums nearby then it's a handy enough location, with a few local shops and services in the immediate area.
Otherwise, we'd recommend picking somewhere closer to the centre, where you'll have easier access to the main sights, and a much bigger choice of places to eat and drink after dark.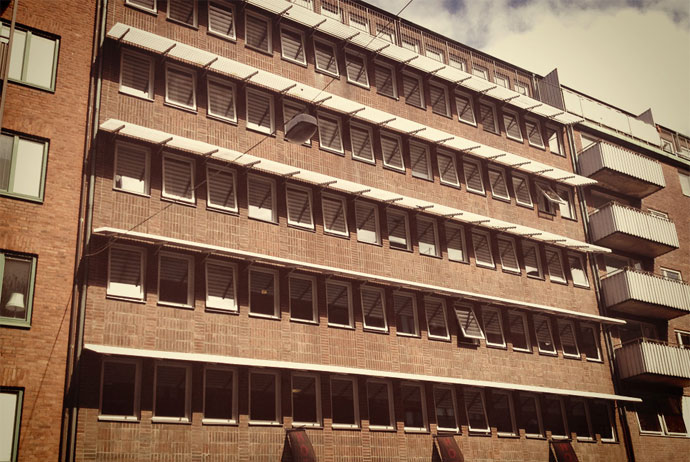 Beyond Arena Hotel's severe brick frontage the rooms are actually pretty nice. Single rooms are bright and come with a desk, TV and private en-suite bathroom. The interior design is a bit more flamboyant in the double rooms and in public areas such as the dining room, where a simple buffet breakfast is served each morning.
When there's space, the walk-up prices at Arena Hotel are reasonable. It's still worth trying to book ahead if you can, as the room rates can skyrocket when there's a big concert or sporting event taking place at Ullevi Stadium, just a five-minute walk down the road.
We were quoted 795 SEK for a single room, but were told prices could rise to around 2000 SEK if we stayed at busy times.
---
Make a booking now
Get the best rate on Booking.com
---
Arena Hotel
Baldersgatan 4
Gothenburg
+46 031 158 380
albelle.com
Updated: September 2014