Quality Hotel & Resort Lapland was in the middle of major renovation work when we last visited – work that would make it easily the biggest hotel in the area, with more than 170 rooms.
The hotel is right across the road from the train station and is frankly hard to miss; its big black-and-white façade is in stark contrast to the old wooden train station building.
Inside are fairly standard hotel rooms with wooden floors and en-suite bathrooms. They're smart and comfortable, and there's no denying that the location is handy, especially if you're planning on taking an early train or bus the following morning. Some rooms have the added bonus of great views.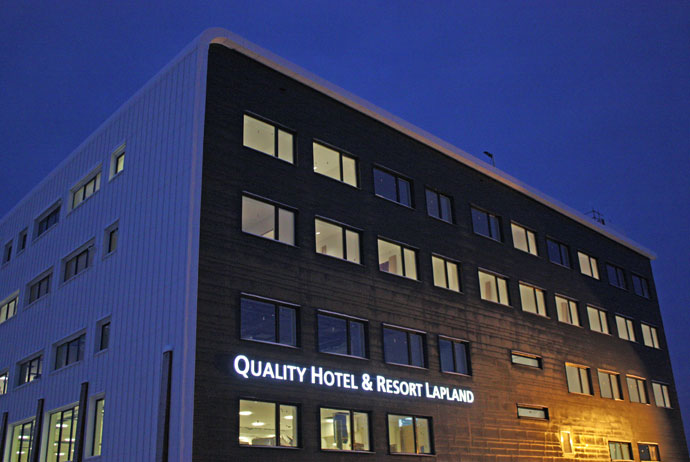 On-site facilities include a steakhouse, a bar with its own open-air terrace and – unusually – a bowling alley. There's also a gym and a wood-fired sauna for guests to use.
Perhaps unsurprisingly, the rates at Quality Hotel & Resort Lapland are some of the highest in town, though it is possible to get good discounts if you book ahead online.
Get the best rate on Booking.com
Quality Hotel & Resort Lapland
Lasarettsgatan 1
Gällivare
+46 970 772 290
nordicchoicehotels.com
Last updated: March 2015