Even if you're not especially keen on buying handicrafts, the Sámi Duodji shop in Jokkmokk is worth having a look around. There are lots of small handicraft boutiques dotted across Swedish Lapland, but few seem to really specialise in duodji – that is, products that have been made by Sami people according to long-standing traditions.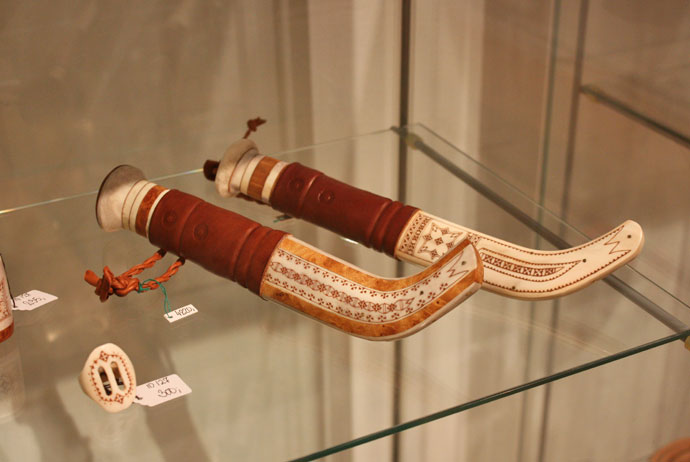 The main focus of duodji is natural materials, so most of the tools, clothes and accessories sold here are made from things that the local landscape readily provides. There are pouch-like handbags made from reindeer skin, for example, and simple wooden bowls.
Unusually, Sámi Duodji allows independent producers to bring their own products to the shop, and today around 100 different Sami people have their items for sale inside.
The ground-floor part of the shop is home to a very small exhibition space; when we last visited, one whole wall was devoted to showing the huge linguistic differences that exist across the Sápmi region, which stretches all the way from coastal Norway to northwest Russia.
Prices for the products here are generally quite high, but you can pick up some simple Sami jewellery without splashing too much cash; pretty bracelets go for around 250 SEK.
For other handicraft shops nearby, see our guide to shopping in Jokkmokk.
Sámi Duodji
Porjusvägen 4
Jokkmokk
+46 971 128 94
sameslojdstiftelsen.com
Mon–Fri 10am–5pm
Last updated: February 2015
Like what you've been reading? Get our best tips by email!