Deceptively large, Radisson Blu Scandinavia is aimed squarely at business travellers. It's centrally located and the staff we met were helpful, but some of the rooms could do with a bit of a refresh.
At the centre of the hotel is a huge atrium, home to trickling water fountains and a big banqueting area that's used by groups arriving here on work trips.
If you get to the hotel late and don't want to hit the town for dinner, you can grab a sandwich and a glass of wine nearby in the hotel's piano bar.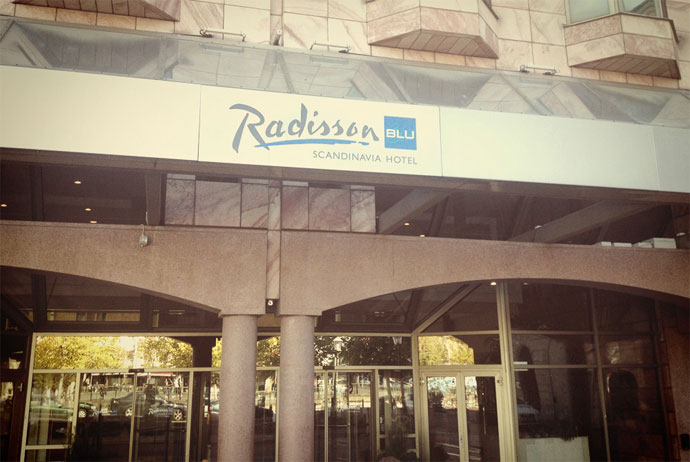 The bedrooms at Radisson Blu Scandinavia are unspectacular but are well insulated from the noise of the street outside. The best standard rooms are up on the fifth floor with tiny Juliet balconies and views down into the atrium. Other standard rooms lower down in the building feel a bit too dated for the money.
The hotel's dearer 'business class' bedrooms are probably not worth paying extra for unless you need a desk to work at. Unfortunately, only guests who choose these rooms (or the more expensive suites) get free use of the hotel's leisure facilities. Stay in a standard room and you'll have to pay an extra 50 SEK per person to use the pool and sauna.
---
Make a booking now
---
Radisson Blu Scandinavia
Södra Hamngatan 59
Gothenburg
+46 317 585 055
radissonblu.com
Updated: September 2014