With ski tracks and hiking trails, plus opportunities for whale-spotting, northern lights-watching and dog-sledging, Norway is a dream destination for lovers of the outdoors.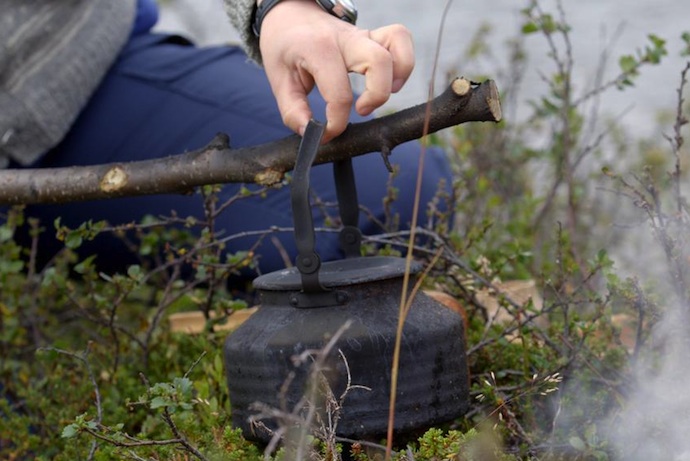 Despite the fact that its economy is heavily dependent on the export of oil, Norway is also a world-leader in the environmental movement, and is gaining popularity as a green, eco-friendly destination.
You'll notice it when you arrive: not only does all of Norway's electricity come from hydropower, its public transport system runs on bio energy, electric cars dominate the streets and the ferries that navigate the fjords will soon all be electric.
Making tourism greener
In 2019, Oslo was awarded the European Green Capital prize and Norway is a world leader in 'green-certified' hotels.
There are already more than 30 eco-certified places to stay around the country from the traditional and cosy, to designer boutique hotels, and those with cutting-edge architecture and eco-friendly technology.
In addition, Norway is home to the world's first 'energy-positive' hotel Svart, which is currently being built up in the Arctic Circle, and is due to open in 2021.
Green places to consider staying at in Norway
If you want to combine staying somewhere fantastic with a low-carbon holiday, there are some great options to choose from. Here are six of the best green hotels in Norway.
The Juvet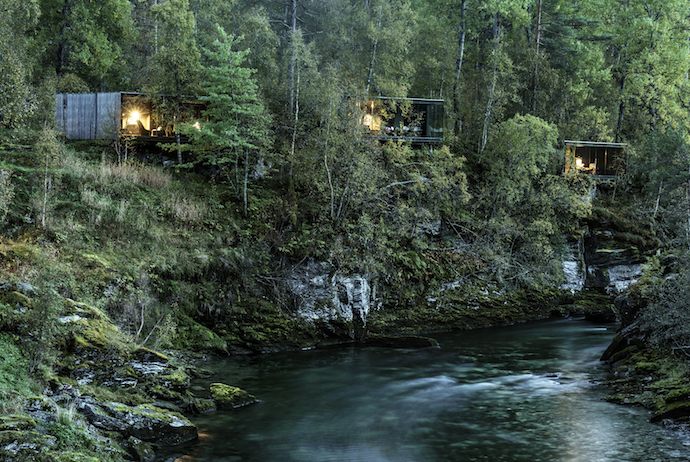 Tucked away amongst birch, aspen and pine in Norway's rural north-western Valldal region, The Juvet proves that sustainable building can go hand-in-hand with conservation of the landscape.
The hotel is located in a nature reserve and was built without rock-blasting in order to avoid altering the terrain.
Its nine contemporary rooms, with their floor-to-ceiling glass walls, give a breathtaking perspective of the rugged landscape and a feeling of being at one with nature.
For a more traditional vibe, you can stay at the millhouse by the gargling Valldøla River, while meals are served in a restored 100-year-old barn, renovated by the local craftsmen.
Vauldalen Fjellhotell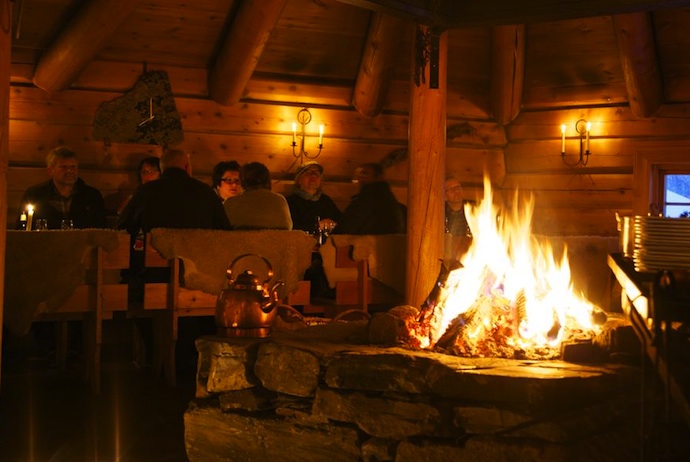 Vauldalen lies a stone's throw away from the Swedish border and close to the town of Røros, a Unesco World Heritage site. Run by two sisters, this family hotel is based on a farm with a choice of rooms in renovated farm buildings.
The old Skottgården houses are located around the beautiful former farmyard, or you can sleep outdoors, around a stokkel, a large log that burns throughout the night keeping you warm.
This eco-certified hotel has strict policies to keep energy consumption low. They recycle religiously, including the food waste, which is converted to energy. And the meals here include tasty delicacies such as locally sourced trout, slow-cooked elk and Røros ice-cream with cloudberries.
The Thief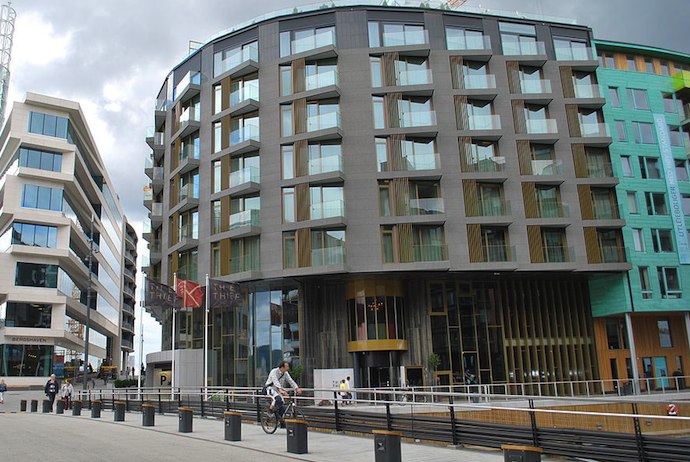 Tjuvholmen (Thief Islet) used to be a refuge for smugglers and thieves. Today it's home to the smart Thief hotel, in the centre of Oslo, with direct access to the Oslofjord.
The hotel's curved shape means that all the rooms have great views through floor-to-ceiling windows. And while it may look like a standard upmarket hotel, environmental concerns were at the forefront of its construction.
The foundations were built in a way that safeguards the water quality and protects the natural habitat of the fish, crabs and mussels in the fjord, while all the rooms have energy-saving technology, such as lights that switch off when not in use.
Local produce is a priority at the restaurant. Herbs and berries are grown in the hotel's lush rooftop garden, while all the seafood, fish and other produce comes from ethical and sustainable sources. You can check rates here.  
Petrines Gjestgiveri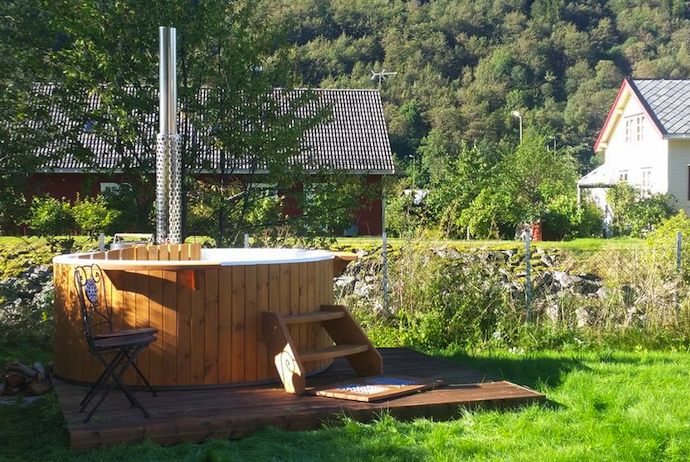 Amid the misty troll mountains between scenic Trollstigen and Geirangerfjord, Petrines Gjestgiveri has 10 rooms in its main building and five family apartments in an annexe by the fjord.
With fantastic views of the Norddalsfjord, this simple guesthouse is a great place to hike on the nearby hills, or rent a kayak and explore the fjords.
And if it pours down, which it inevitably will, you can dry off and warm up with a cup of hot chocolate overlooking the spectacular fjords. But it's the food here that makes the guesthouse stand out as a beacon of sustainability.
They serve traditional Norwegian meals daily using local seasonal ingredients – so you can tuck into fresh trout from the river, lamb from the village farmer, berries and mushrooms from the forest, beer from the town brewery, and soon, wine from the local winery.
Basecamp Explorer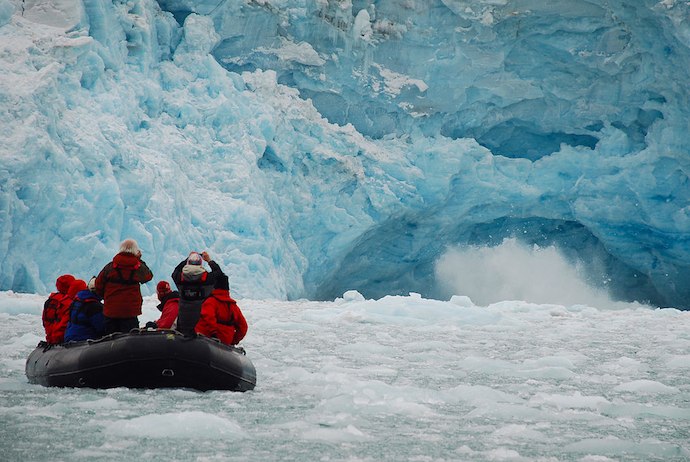 Fancy a trip to the remote Svalbard islands, halfway between Norway and the North Pole? Basecamp Explorer has five sites here, from intimate wooden cabins to a former radio station and a wooden tall ship.
You can go dogsledding, take a Rib safari, or head off into the wilds by snowmobile to experience the Arctic silence.
Sustainability is important to Basecamp Explorer – they have their own indoor herb garden on Svalbard to provide healthy low-mileage ingredients, and they collaborate with a local organisation to clear marine litter.
They also support research into climate change, with a small environmental fee added to all overnight adventures, which helps safeguard ecosystems in Svalbard and Kenya's Maasai Mara.
Lysebu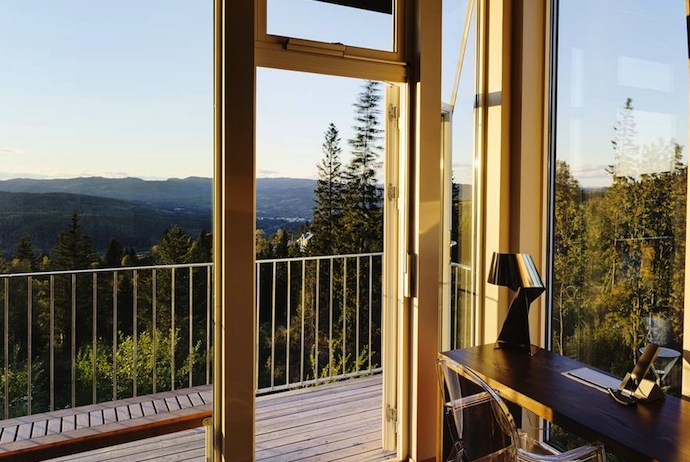 Located on top of Holmenkollen alongside the vast protected Nordmarka forest, Oslo's Lysebu Hotel has hiking trails and ski paths right on its doorstep.
Designed by Norwegian architect Magnus Poulsson, the hotel has a folktale vibe and an interesting heritage: it was given to the Fund for Danish-Norwegian Cooperation by the Norwegian state to thank Denmark for its food aid during World War II.
Today Lysebu is one of Norway's greenest hotels – its food waste is recycled and garden rubbish turned into compost.
The cleaning products are chemical-free and the hotel has very strict restrictions on its water consumption. If all that isn't enough, the restaurant uses local and seasonal produce, and it also boasts one of world's best wine cellars.
See also:
The best places to stay in Norway
Camping in Norway: the ultimate guide