A Scandinavian superfood, the cloudberry is a much sought-after delicacy in the Nordic countries – so much so that "cloudberry fever" is a recognised seasonal affliction in Finland!
But what is so special about a cloudberry? And why is it so prized? Read on to find out all about this rare Scandinavian delicacy.
What is a cloudberry?
Are cloudberries edible?
How do they taste?
Are cloudberries good for you?
Where do they grow?
Growing your own cloudberries
So what is a cloudberry?
A cloudberry is the small fruit of the plant Rubus chamaemorus, and it looks a bit like a yellowy-orange raspberry.
Despite its name, it's not actually a berry, but part of the rosacea, or rose, family of flowering plants.
This group of plants includes many edible fruits such as pears, apricots, strawberries and plums, plus almonds and ornamental flowers including, of course, the rose.
The cloudberry plant has white flowers, and the yellowy-orange fruit is also sometimes known as Arctic gold (or Lapland gold), possibly due to its colour – or perhaps because it's so rare that it has become a valuable commodity.
Are cloudberries edible?
So, can you eat cloudberries? The answer is a resounding yes, you certainly can!
Purists prefer to pick and eat the soft, juicy fruit ripe from the bush, though they can also be cooked and eaten as cloudberry jam, made into alcoholic drinks or frozen and saved for a special occasion.
At Christmas, Norwegians eat a traditional dish called multekrem, which is cloudberry preserve with whipped cream. The Finns, however, prefer to eat their cloudberries as an accompaniment to grilled or baked cheese (leipäjuusto), or made into a potent liqueur known as lakka.
The Swedes like to make their hjortron (the Swedish word for cloudberry) into jam and spread it onto pancakes, waffles or even toast.
What do cloudberries taste like?
Fresh from the bush, cloudberries have a fresh slightly sharp taste that some describe as a cross between redcurrants and raspberries.
When cooked, Cloudberries have a more savoury, almost spicy, flavour.
Unlike most berries, the cloudberry starts off red and turns yellowy-orange when it is ripe.
So don't be tempted to pick any red cloudberries, as they most definitely aren't ready to eat and will probably taste bitter.
Are cloudberries good for you?
And if you're wandering about the value of cloudberries nutrition, then there's good news. Many people consider them superfoods, as they are packed full of vitamins and anti-oxidants.
Cloudberries are rich in vitamin C (containing about four times much as an orange weight for weight) and vitamin E. 
Even the Vikings recognized the health benefits of cloudberries, while polar explorers are known to have taken cloudberries preserved in rum and cloudberry jam on their ships to prevent scurvy in the crew.
Where do cloudberries grow?
Cloudberries grow at high altitudes in alpine and arctic tundra and boreal forests. In Europe, they grow in Norway, Finland, Sweden and across the north of Russia.
They can also be found in Alaska, Canada and the northern states of the US, such as Maine, New Hampshire and Minnesota.
Cloudberries like marshy or boggy conditions and tend to be hard to find, hence their rarity and value.
A bit like truffle hunters, keen cloudberry collectors usually keep the locations of the plants secret to deter others from picking the highly-prized "Arctic gold".
In Norway, Sweden and Finland the right to forage berries for your own consumption is enshrined in law so you are welcome to eat or freeze any cloudberries that you may come across, though certain regions impose strict regulations to avoid over-picking. 
The cloudberry season is very short, though, with white flowers appearing on the plant in June, and the berries beginning to ripen in July.
Ranua in Finland's Lapland is the self-styled "cloudberry capital" and during the short cloudberry season – July to mid-August – everybody in the area goes cloudberry crazy.
During this period, you can buy the precious fruit from local famers' markets, or sign up with a local guide who'll take you to some of the best foraging spots in the area.
Towards the end of the season in early August, Ranua hosts a cloudberry festival, with communal picnics, cloudberries competitions and general celebrations of the cloudberry.
How to grow cloudberries
Cloudberries are essentially a wild plant and only thrive in specific conditions.
They are difficult to grow with a short fruiting season, so there are few commercial growers, mostly based in Norway and Finland.
However, if you feel you have the right conditions, you can always try growing them yourself, either from seed or you can buy the plants from specialist nurseries online.
How much do cloudberries cost?
You'll really need to take a trip to the northern reaches of Scandinavia if you want to try this highly prized fruit fresh from the plant.
Cloudberries are a popular seasonal ingredient for top chefs specialising in new Nordic cuisine, such as Copenhagen's three-Michelin-starred restaurant Noma, which serves a signature cold cloudberry soup desert – though you'll need a big bank balance if you want to sample it there.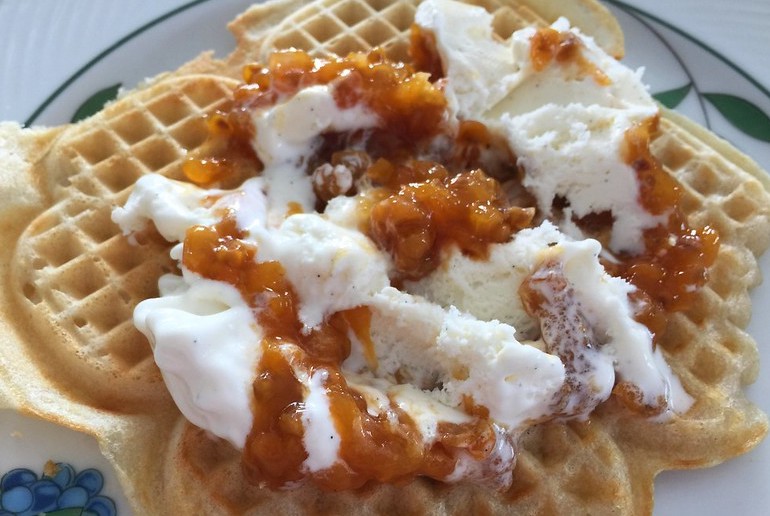 So one easy and cheap option is to head to Ikea, where they sell a jar of organic cloudberry jam (sylt hjortron in Swedish) for less than £6 or US $10.
Alternatively, you can buy frozen cloudberries and cook them to make a cloudberry sauce, which can be used on desserts.
Cloudberry tea is also popular in Scandinavian countries for both its taste and its health benefits.
Why are cloudberries so cool?
Perhaps it's because they're so rare and so in demand, but the name cloudberry has certainly got a cool image that has inspired other brands.
There's Cloudberry Cannabis, a cannabis dispensary owned and run by a native Alaskan family, and the entertaining Cloudberry Kingdom video game.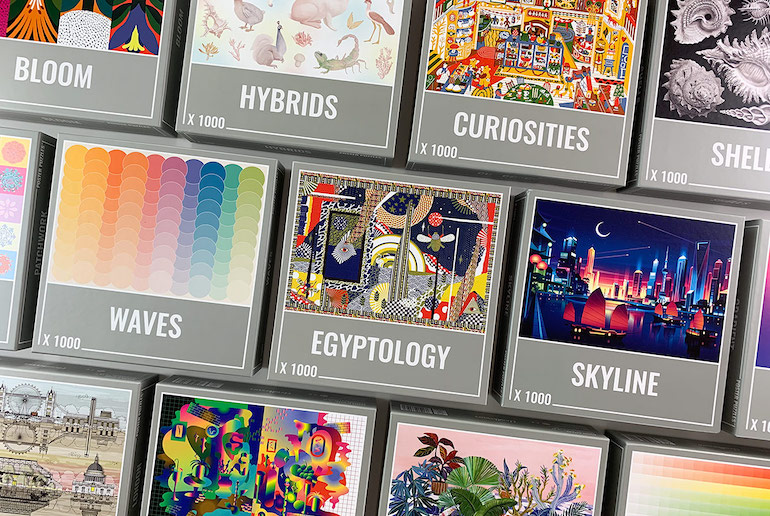 We also like the stylish Cloudberry Living based in Cornwall, that sells a range of cool designer homeware from all over Scandinavia, from Moomin mugs by Finnish ceramic company Arabia to Danish design classic lighting by Louis Poulsen.
But our very favourite Cloudberry brand is Cloudberries jigsaws, who design and make a range of puzzles using specially commissioned artwork from up-and-coming artists.
Their cool jigsaws for adults are beautifully made with recycled paper, fun to do and great to look at.
See also:
Surströmming: Sweden's stinkiest food
What is a Swedish smörgåsborg?
A beginner's guide to Swedish fika