The main reason for visiting Hotell Samegården, an odd-looking building in the middle of Kiruna, is to take a look around its small museum dedicated to Sami culture.
However, if you've just arrived in town and are stuck for somewhere to stay, then there are basic rooms on offer too.
The accommodation is about as simple as Swedish hotels get and the whole place looks like it could do with a new lick of paint, though prices are a touch lower than at some of Kiruna's other hotels.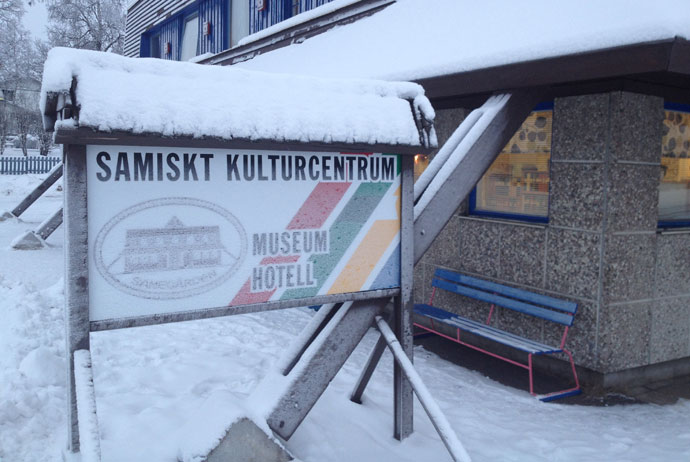 All of the double and twin rooms are en-suite and have access to a shared kitchen with all the gear you need to make meals. There's also one single room available for solo travellers.
Of course if you stay here you'll be able to wander around the museum down at basement level and can make use of the hotel's small sauna, though you'll have to pay to use it, even if you're a guest. On the upside there's easy, free parking right outside.
Note that Hotell Samegården is often unmanned. We had to come back twice before we could get inside to have a look around, so make sure you know that staff are expecting you – and be prepared to wait if you turn up unannounced.
Hotell Samegården
Brytaregatan 14
Kiruna
+46 980 170 29
hotellsamegarden.se