You don't have to travel far from the centre of Malmö to find good sandy beaches. The most central of the lot, Ribersborgsstranden, is a just short bus ride away from the downtown area and makes an ideal place to swim and relax on warm sunny days.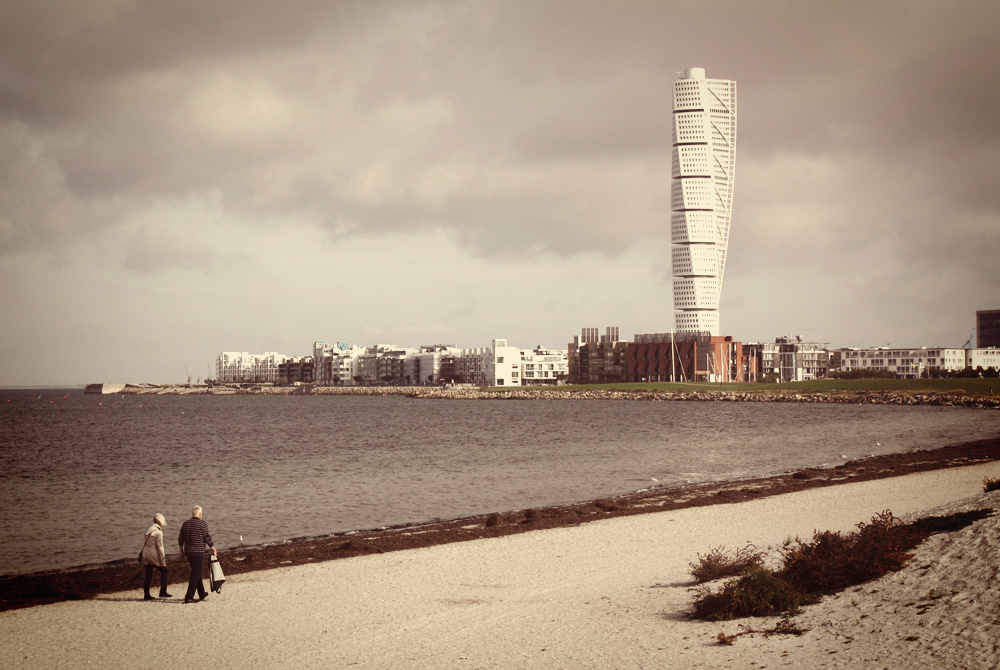 It's a manmade beach: back in 1994, some 22,000 cubic metres of sand were brought here from a wide bay on the other side of the narrow Öresund strait, which separates Sweden from Denmark.
The whitish beach is extremely clean, considering how near it is to the city, and the tufty dunes a few metres inland attract plenty of pretty wild birds. Separating the beach from the city is a rolling, grassy park. It can get pretty windy but is popular with dog walkers, frisbee throwers and runners – there are awesome views of the Turning Torso skyscraper, too.
At the end of the first jetty you come to (when approaching from the city) is Ribersborgs Kallbadhus. These open-air swimming baths, which date back to 1902, are built on stilts over the water, with separate seawater pools for men and women. Of course, the water is very chilly (and positively icy in winter) so the trick is to get yourself sufficiently sweaty in one of the saunas before you take the plunge.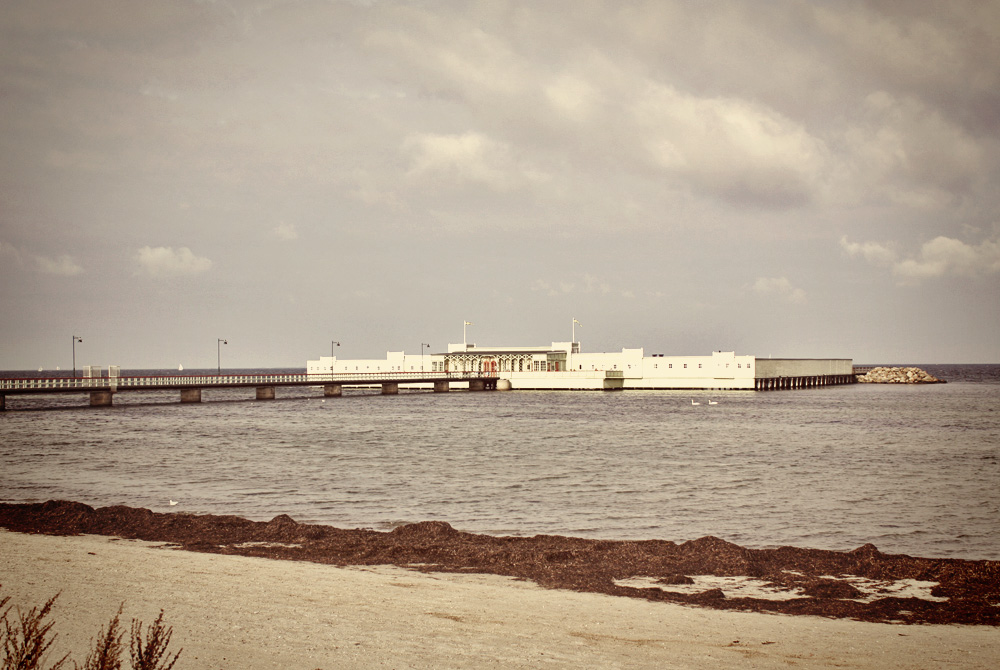 It costs 65 SEK to get in to the baths and you should bring a towel to sit on in the sauna; if you forget you can rent one for 5 SEK. Note that you – and everyone else – will be butt naked, in line with Swedish tradition.
If you've still not had your fill of wandering around in the nude, head to the far end of the beach – the area around jetty number ten is popular with naturists. But do remember to put your clothes on in between.
Entry
Entry to the beach is free. Ribersborgs Kallbadhus charges 65 SEK per person.
Getting there
Leaving from the stop outside Malmö's train station, bus 32 takes around five minutes to reach Malmö Ribersborg, right alongside the beach.
Ribersborgs Kallbadhus
Brygga 1
Limhamnsvägen
Malmö
+46 402 603 66
ribersborgskallbadhus.se
May–Aug: Mon–Fri 9am–8pm (until 9pm on Wed), Sat & Sun 9am–6pm
Sept–April: Mon–Fri 10am–7pm (until 8pm on Wed), Sat & Sun 9am–6pm.
Last updated: October 2014
Like what you've been reading? Get our best tips by email!