One of the few free indoor attractions in Malmö, the Form/Design Center is a small but well-curated exhibition space. Featuring work by creative local people, its aim is to inspire debate about the role of design and architecture in Swedish society.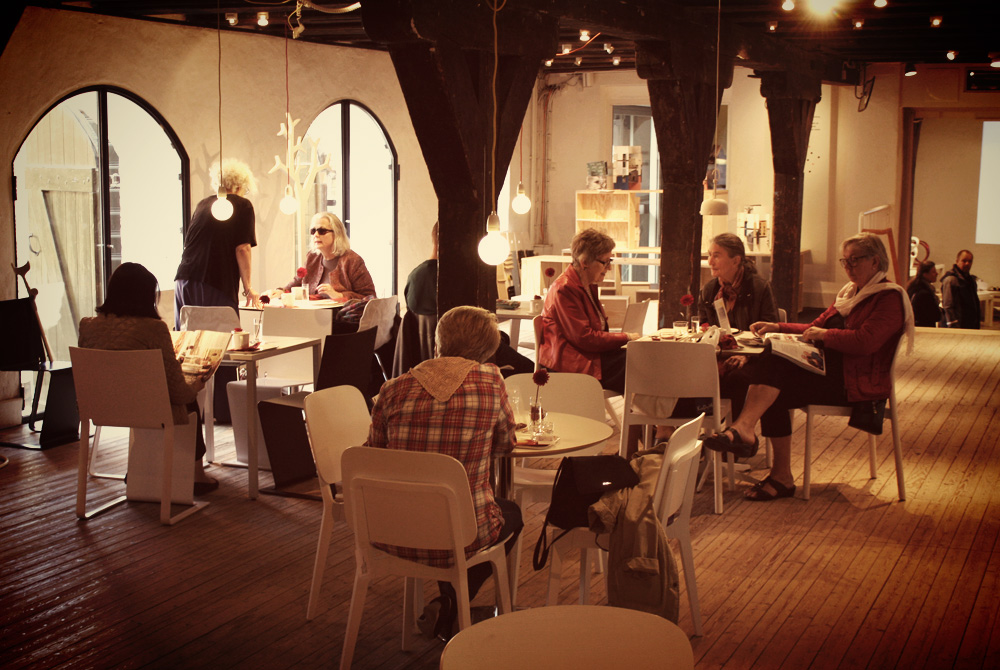 There's a small exhibition space on the ground floor but the main gallery is one floor up, tackling subjects such as industrial design and the development of Nordic cities.
Up on the second floor, a shop sells books on design and architecture, along with quirky jewellery, posters and baby clothes adorned with the image of Malmö's most recognisable building, the Turning Torso.
If it's raining outside then the Form/Design Center's café makes a nice alternative to the cramped places around Lilla Torg. With old timber beams, wooden floors and free-to-borrow magazines about design, it's a relaxing place to fika (have coffee and some cake).
Entry
Free
Getting there
The Form/Design Center is just off the square called Lilla Torg, a few hundred metres southwest of the Central Station (the best option is to walk). When you reach the square, look out for the red archway on the southern edge – go through it and the Form/Design Center will be right ahead of you.
Form/Design Center
Hedmanska Gården
Off Lilla Torg
Malmö
+46 406 645 150
formdesigncenter.com
Tues–Sat 11am–5pm, Sun noon–4pm
Last updated: October 2014
Like what you've been reading? Get our best tips by email!