Malmö's main square – Stortorget – is a gaping great space right at the centre of the city. A meeting place for centuries, it's still an important public space, edged by hotels, bars and shops.
The square was laid out in the mid 1500s, marking a major shift in the city's appearance. Medieval buildings were unceremoniously removed, making way for some of the landmarks that edge the square today.
The most picturesque of these buildings is Rådhuset (Malmö's town hall), on the square's eastern side. Although it was built in 1546, its current façade – in fanciful Dutch Renaissance style – was added in the 1860s.
The second most-photographed building on Stortorget is probably Apoteket Lejonet, over in the square's southeast corner. Dating from the late 1890s, it's one of the best-preserved 19th-Century pharmacies in all of Sweden.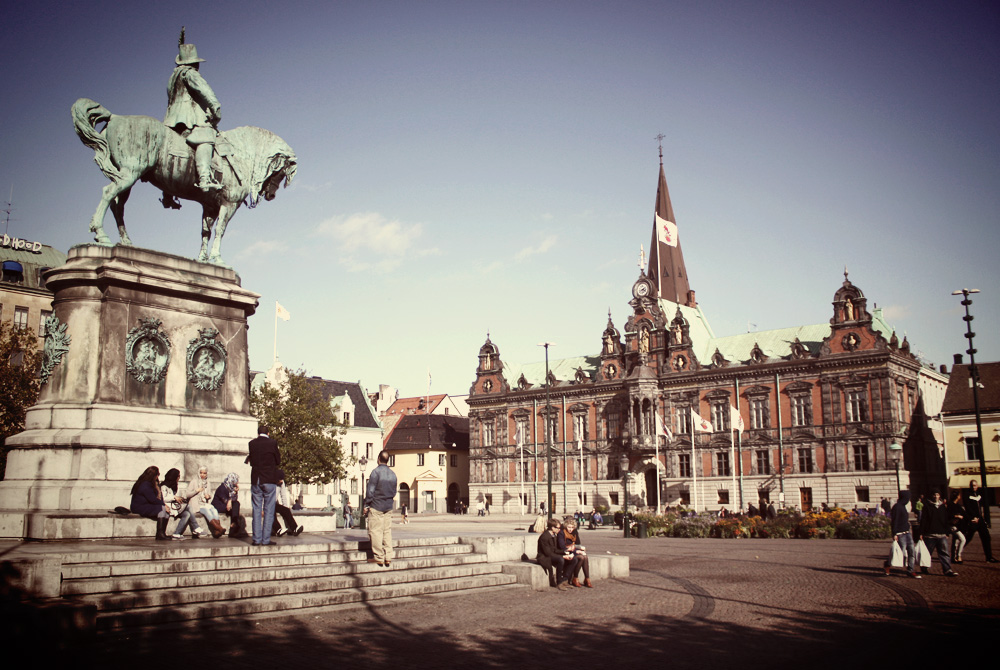 It's worth popping your head inside the pharmacy's main entrance, watched over by a gilded sculpture of a lion, for a look at the rich gothic interiors: they're decorated with wrought iron, stained glass and cabinets made from oak and walnut. The shop still functions as a pharmacy today and, while the ground floor is full of modern lotions and potions, the top level has been left to look as it would have around the time of the shop's construction.
Close to the centre of Stortorget is a bronze statue of Karl X Gustav riding on horseback. This Swedish king, who ruled during the mid-17th Century, played a pivotal role in Malmö's history. It was he who forced the Danes, who'd long controlled Malmö, to finally hand back the city to the Swedes.
Getting there
Stortorget is around 250 metres south of the Central Station. Cross Mälarbron, head south along Hamngatan and you'll see the square ahead of you.
Stortorget
Malmö
Always open
Last updated: October 2014
Like what you've been reading? Get our best tips by email!