For many foreign visitors, Swedish food means meatballs. But traditional husmanskost (literally, house-owner food) is actually a lot more varied, drawing on some of the country's tastiest native ingredients.
A lot of Sweden's classic dishes have been re-packaged under the flashy New Nordic label in recent years, with prices sent sky-high to match. So it's refreshing to see a cheap, unpretentious place like Restaurang Salt in Kungsholmen doing things the old-fashioned way.
At lunchtimes you can eat very well here for around 90 SEK. The best option is usually to go with one of the meals of the day – known in Swedish as dagens. These come served with juice, bread, salad and coffee.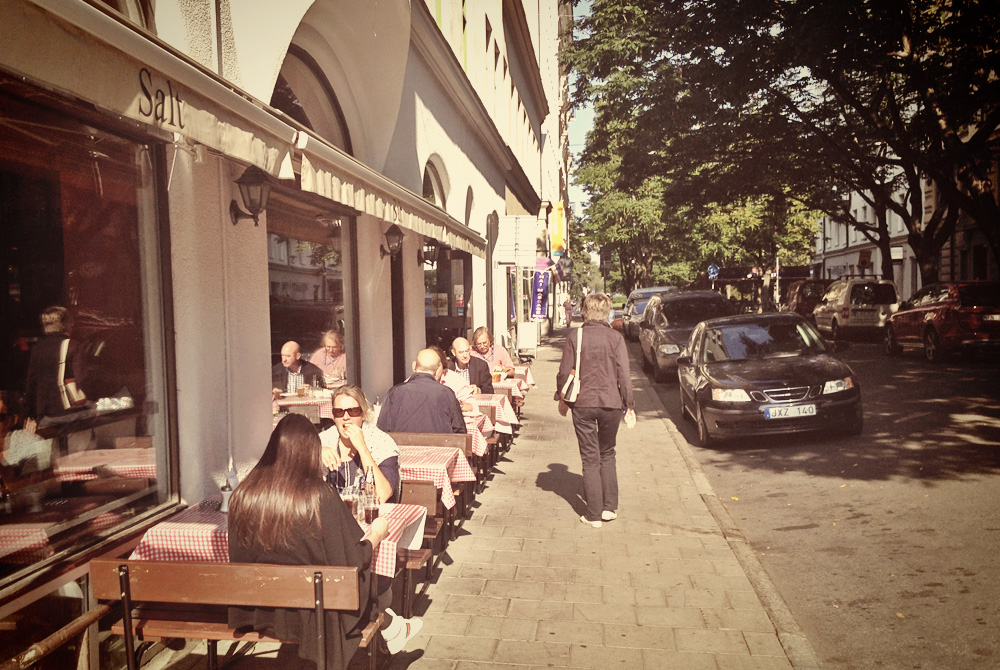 Some of the classic dishes include raggmunk (potato pancakes) with fried pork and lingonberry jam, and Wallenbergare – a kind of veal patty with a creamy sauce. Not everything is Swedish though, so think twice before ordering that nasi goreng.
Evening meals, which run from elk burgers to reindeer fillets, are quite a lot more expensive. Expect to pay around 220 SEK for a main.
Restaurang Salt won't win any points in the style stakes but if you can put up with the modern interiors and sometimes-brusque service, you'll get a proper taste of Sweden.
Restaurang Salt Kungsholmen
Hantverkargatan 34
Kungsholmen
Stockholm
+46 865 211 00
saltbarmatsal.se
Mon–Thurs 10am–11pm, Fri 10am–midnight, Sat noon–midnight
Last updated: September 2014
Like what you've been reading? Get our best tips by email!