Gothenburg's most central park, located just a few hundred metres from the entrance to the main train station, is also one of its finest. Best of all it's free to visit, is extremely well cared for, and has plenty of smaller attractions within the grounds, making it the perfect spot for a lazy, post-lunch stroll.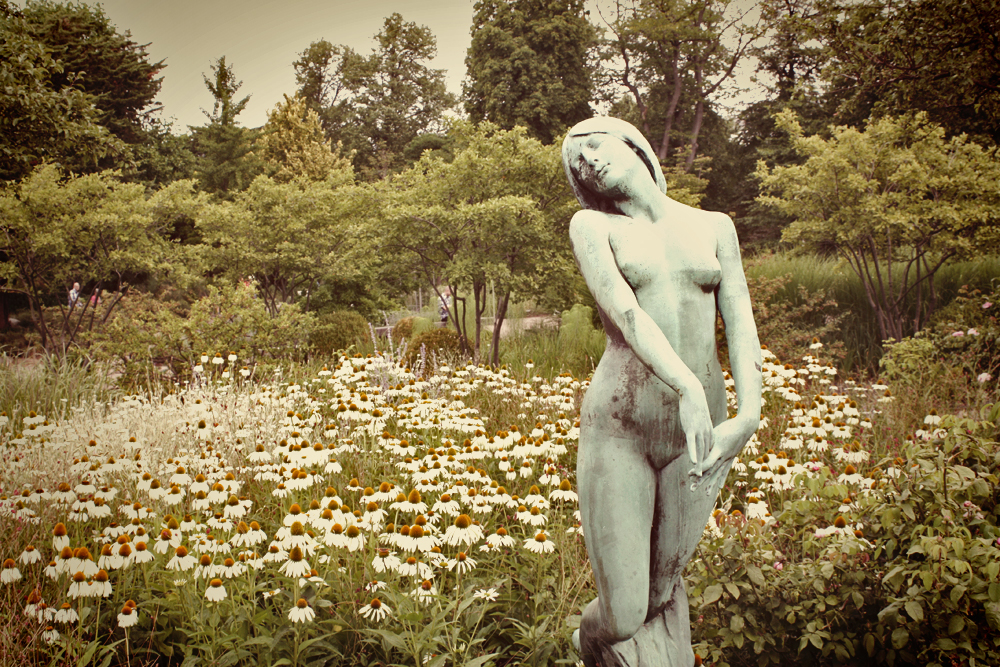 Founded in the mid 19th Century, Trädgårdsföreningen (literally, The Garden Society) was designed as a meeting place in the heart of the city, and as a spot where horticulturalists could hone their plant-growing skills.
Today their green-fingered legacy lives on through a series of carefully managed woodlands and gardens, complete with ponds, fountains, sculptures and rockeries, with thousands of unusual plant species dotted in between.
At the very centre of the park is Palmhuset – the Palm House. This enormous cast-iron-framed glasshouse was modelled on London's Crystal Palace and houses some of the park's most exotic species beneath its soaring arched roofs.
Despite the name, only the middle section houses proper palm trees. The other transepts are devoted to different areas of the world – the Mediterranean section is full of olive trees, figs and vines, while the tropical area is home to cocoa, pineapples and other edible species.
Be sure to check out the giant Amazonian water lilies in the 'water' area of the glasshouse (the sign on the door says vatten). The plants' beautiful whitish-pink blooms are only visible for a couple of days at a time, but even if you're not lucky enough to spot them, the huge, table-sized lily pads are still very impressive.
Two other places are worth seeking out in the Trädgårdsföreningen park. The big ugly building on the park's southern edge is Trädgår'n, a decent live music venue and nightclub with a restaurant serving lunch and dinner.
Much cosier, and worth stopping at even if you don't have time for the rest of the park, is Rosenkaféet. Up near the northern entrance to the park and surrounded by rose gardens, it's one of the city's prettiest coffee stops.
Entry
Free
Trädgårdsföreningen
Entrances on Slussgatan and Södra Vägen
+46 313 650 000
Daily 7am–8pm
Last updated: September 2014
Like what you've been reading? Get our best tips by email!