Long before food trucks became part of Stockholm's hipster scene, this little white trailer had the concept all figured out: simple, tasty food at knockdown prices.
But you won't find pulled pork sandwiches and American pale ale here. This is good old-fashioned Swedish food – the kind of hearty fare that powered the country for centuries.
Strömming – or Baltic herring – forms the basis of most of the dishes on offer. The real classic, if you want to try it, is a freshly fried sliver of fish served with mashed potatoes and a couple of zingy sides, like finely chopped red onion and bright red lingonberries.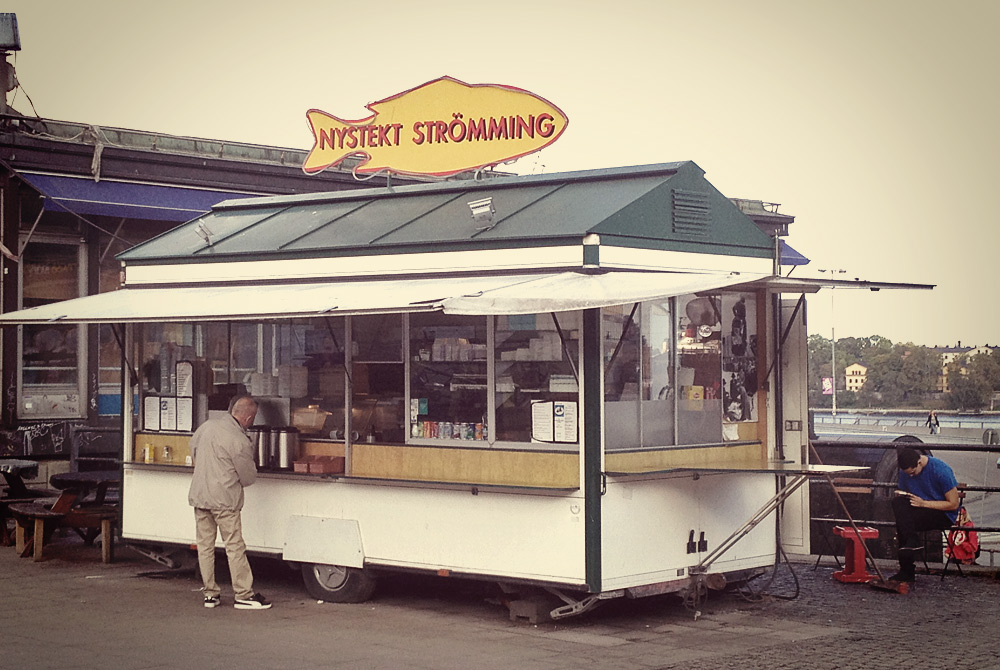 Alternatively you can have the same ingredients wrapped up in a soft bread roll with a dollop of crème fraîche. Both of these options cost around 75 SEK, and will keep you full for hours.
For something lighter and cheaper (and probably healthier, too) ask to have your herring served on knäckebröd (crispbread).
Slussen, the area around the food cart, sees a constant flow of commuters and tourists throughout the day, and has good views back towards Gamla Stan, but the massive redevelopment projects taking place here do spoil the atmosphere somewhat.
Nystekt Strömming
Outside Slussen T-bana
Södermalm
Stockholm
Daily 10am–9pm
Last updated: September 2014
Like what you've been reading? Get our best tips by email!