If you're interested in architecture then Rådhuset – Stockholm's courthouse – is worth a quick visit. Built between 1911 and 1915, it's a superb example of the national romantic architectural style that was popular across Scandinavia at the time.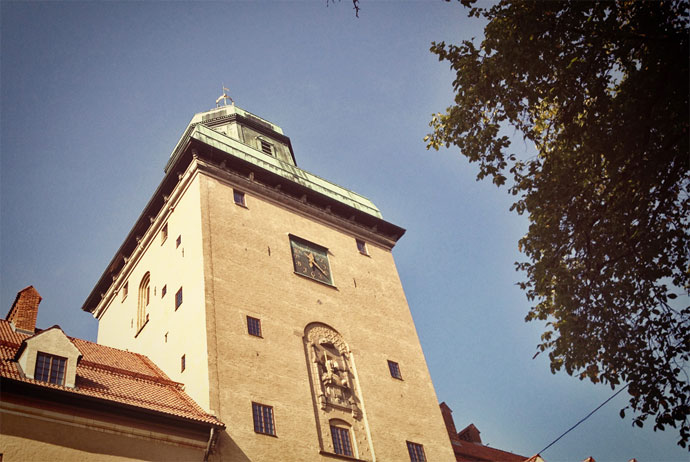 The building's façade was modelled partly on Vadstena Castle, located midway between Gothenburg and Stockholm, but has some unique adaptations that mark it out as a courthouse. Notice the sculptures above the entrance, which depict four men – two sentenced and two acquitted – standing before a seated judge.
Rådhuset is still a working courthouse but you can take a look around inside if you want to. You'll have to pass security control first but there's no admission charge to get in.
There isn't a great deal to see save for screens showing some of the cases being heard in courtrooms around the vast building, and corridors whose design was inspired by Gothic churches in northern Sweden.
Rådhuset
Scheelegatan 7
Kungsholmen
Stockholm
+46 856 165 000
stockholmstingsratt.se
Last updated: September 2014