Most of the watering holes in Gamla Stan are either high-end wine bars frequented by wealthy locals, or touristy theme pubs aimed at foreign visitors.
Stampen, a long-running jazz and blues bar on Stora Nygatan, is one of the few places to attract a good mix of both crowds.
In the main part of the bar, which has antique prams, old musical instruments and other miscellaneous junk hanging from the ceiling, you can listen to live music most nights.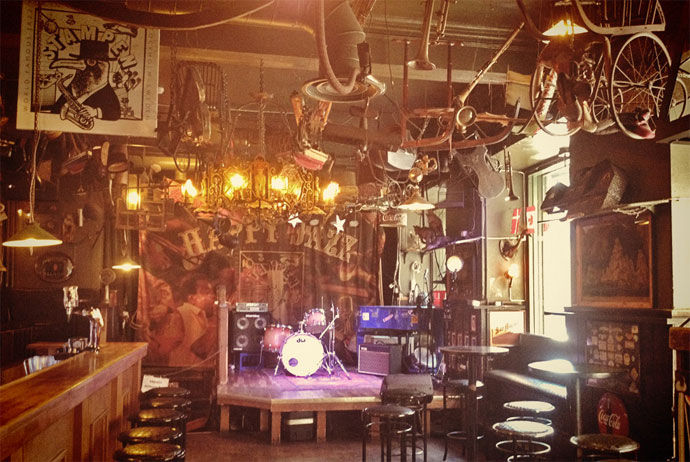 Blues, swing, rock 'n' roll and rockabilly are all considered fair game, and there are often open jam sessions, so what you end up listening to depends on who else is in town. The bar's regular blues jam takes place every Saturday afternoon, and is free to watch or take part in.
One of the best times to come here is during the 'after work' on weekday evenings (between 5pm and 8pm), when beer and wine is a little cheaper than usual. In summer, the benches out the front attract a merry crowd of drinkers from Stockholm and beyond.
Stampen
Stora Nygatan 5
Gamla Stan
Stockholm
+46 820 57 93
stampen.se
Mon–Thurs 5pm–1am, Fri & Sat 8pm–2am
Last updated: October 2014
Like what you've been reading? Get our best tips by email!