Walk west of Skellefteå's centre and eventually you'll reach Bonnstan, a cluster of pretty wooden cottages built to accommodate worshippers visiting the nearby church.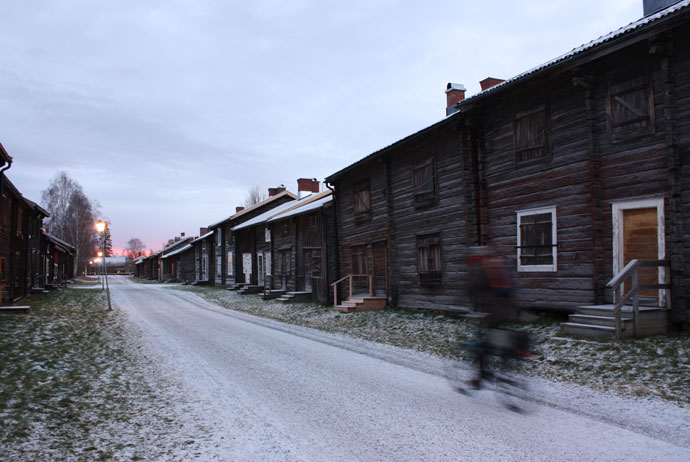 This traditional 'church town' – one of 16 remaining in Sweden – is not nearly as big as the one near Luleå, but is extremely well preserved, and is definitely worth having a look around if you have an hour or two to spare.
There's been a church town on this site for centuries but most of the 116 cottages you can see today were built in the 1830s, after fire destroyed the original buildings.
Arranged in five straight rows, the cottages remain basically unchanged since those days. Many of the houses are inhabited, at least during the summer, but there are strict rules about what the owners can and can't change. Even the installation of electricity is frowned upon as fire still remains a big risk. As recently as 2012, two buildings burnt down.
There's no charge to wander among the cottages, which are edged by tall birch trees, but unfortunately there's no way to get inside them to have a look around.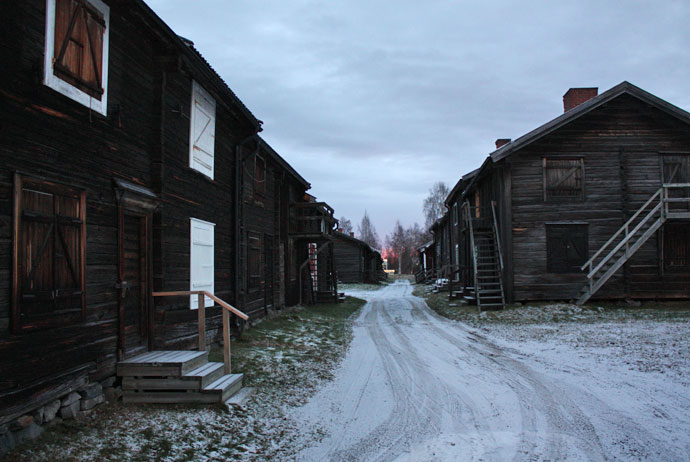 Visitors can however take a look inside the nearby church, an impressive neo-classical structure that was finished in 1800 and is crowned by a central dome. Some of the medieval sculptures inside are far older – the so-called Skellefteå Madonna, a statue of the Virgin Mary carved from walnut, dates back to around 1200.
While you're in the area, make time for a walk across the 200m-long Lejonströmsbron, just southwest of the church. Built way back in 1737, it's the longest preserved wooden bridge in Sweden.
Entry
Free
Getting there
Skellefteå church town is around 1km west of the city centre beside the river.
Skellefteå church town (Bonnstan)
Skellefteå
Like what you've been reading? Get our best tips by email!