Set among acres of green parkland and within easy walking distance of the city centre, Nordanå is a kind of cultural district, home to historic buildings, a theatre, art galleries, a museum and – in winter – an open-air ice rink.
It's an interesting area to explore at any time of the year, but especially when the sun is shining. Even when it's cold and snowy, you'll find stuff to do; the main building, a refurbished school dating back to 1916, provides plenty of free attractions.
The part of the building that most tourists head for first is Skellefteå Museum, which tells the story of the region and its people. Among the exhibits on show are a huge, hairy elk hide and old models and photographs showing the importance of farming for local communities.
More interesting are the museum's ancient skis, some of which date back to around 1,500 BC. Despite their age, these slender wooden slabs are relatively new compared with the oldest ski ever found – that dates back to an incredible 3,200 BC and is kept at Västerbottens Museum in Umeå.
Another part of Skellefteå Museum shows how the city would have looked during the 1950s, when its population went through a big period of growth. There's a mock-up of an old shop whose shelves are lined with classic Swedish products, some of which are still available to buy today.
After walking around the old-fashioned museum, Nordanå's excellent art galleries come as a real surprise. The main one – Skellefteå Konsthall – is bright and airy, and puts on some decent exhibitions. Contemporary photography, sculpture and cartoons were all on show last time we visited.
In the same building you'll also find Museum Anna Nordlander, named after a local artist known for her portraits and landscapes. This gallery focuses on questions about gender and identity, with artworks from the 1800s onwards.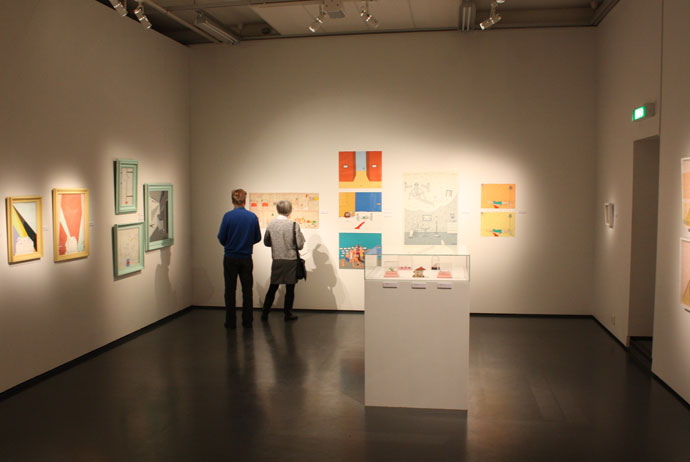 Elsewhere in this main building, temporary exhibition spaces provide room for local crafts and artworks to be displayed. There's also a popular café in the foyer, and a theatre – Nordanåteatern.
A short walk west of the main block you'll find a big outdoor play area that's perfect for young kids, and rolling lawns dotted with sculptures and ponds. Further west again is Värdshuset Nordanågården, a cosy restaurant selling homemade lunches. Close by is Lanthandeln, an old-style wooden shop offering souvenirs and hot coffee (summer, Christmas and Easter only).
Entry
Free
Getting there
Nordanå is just west of the city centre. Just follow Storgatan or Strandgatan.
Nordanå
Skellefteå
+46 910 735 510
skelleftea.se/nordana
Tues 10am–7pm, Wed–Sun 10am–4pm
Last updated: March 2015
Like what you've been reading? Get our best tips by email!