Before the finished version of every artistic masterpiece comes an early draft – be it a back-of-an-envelope sketch, or the first mock-up of a life-sized sculpture.
Lund's Museum of Sketches – known in Swedish as Skissernas Museum – exists as a public archive for these artistic works in progress. It's the only museum of its kind anywhere in the world, with vivid, cluttered galleries showcasing the evolution of artistic ideas from the first spark of inspiration right up to the final version.
Unlike at lots of other art galleries, where the trend is to leave artworks surrounded by acres of empty space, the walls here are completely covered. Artworks are positioned so close to one another that they're almost touching. Even the ceilings are covered.
In the vast Swedish Hall there are more than 600 sketches, paintings and sculptures from the 1900s onwards vying for your attention. Standing in the middle of this hall, it's difficult to know where to let your eyes rest – to really absorb and appreciate all of the art here, you'd need a couple of hours and neck muscles that are strong enough to cope with lots of craning.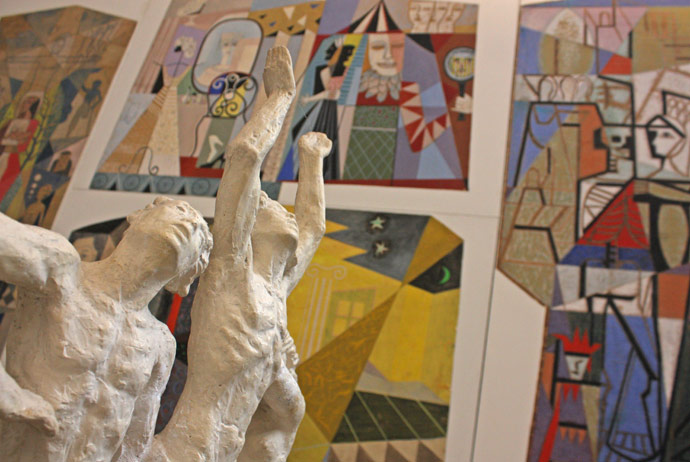 The smaller, adjoining hall is full of early prototypes by famous international names, including Henri Matisse. His scratchy, almost child-like sketches give an insight into the ways he planned his work. Another hall on the ground floor is given over to Mexican art, which tackles issues like the country's struggle for independence.
There are sculptures dotted around the place but one room at Skissernas Museum is devoted entirely to 3D forms. Among the highlights is a mock-up of the sculpture by Swedish artist Carl Fredrik Reuterswärd that shows a revolver whose barrel has been twisted into a knot as a symbol of non-violence. Much larger versions of the same sculpture can now be found around the world, including in Gothenburg and outside the UN headquarters in New York.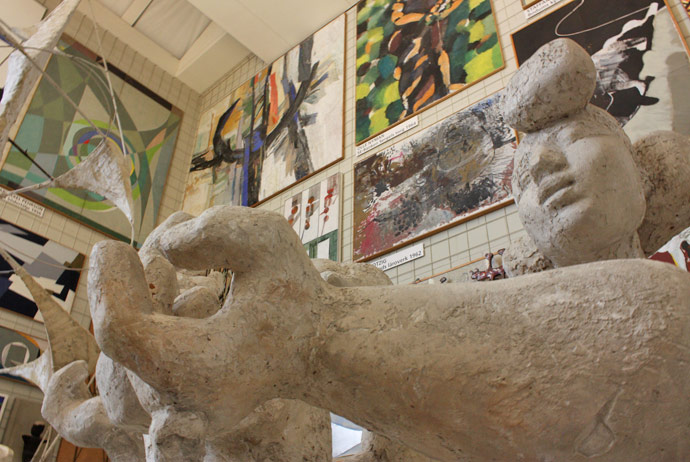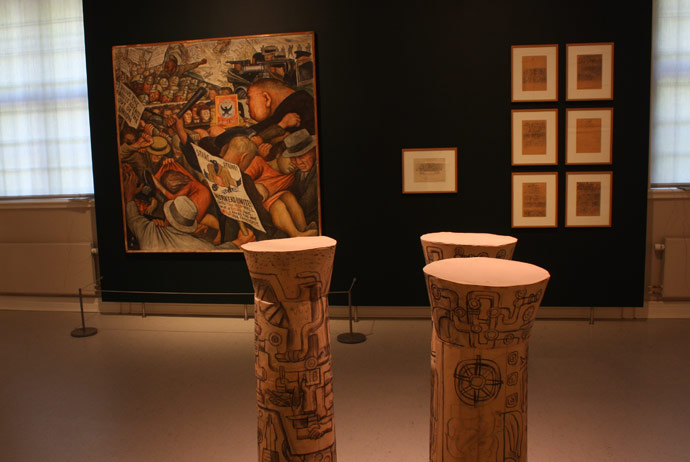 There's an interesting little gift shop at the main entrance to the museum, where you'll find books on art plus some great cheap posters and free lockers for storing your gear (backpacks are not allowed inside the galleries).
Allow at least an hour to look around the place, but plenty more if you want to dig deeper into the collection.
Entry
Tickets for the museum cost 50 SEK. Students get in free with valid ID.
Getting there
The museum is part of Lund University, and is in the main part of the campus on Finngatan. City buses from Lund's main train station pull up close by at the stop called Lund Sölvegatan. Our guide to getting around Lund has info on how to pay for bus journeys.
The Museum of Sketches (Skissernas Museum)
Finngatan 2
Lund
+46 462 227 283
adk.lu.se
Tues–Sun noon–5pm (until 9pm on Weds)
Last udpated: July 2015
Like what you've been reading? Get our best tips by email!