An hour northwest of Stockholm by road or rail and with a name that sounds a bit like that place in Game of Thrones, Västerås is a small city that – until recently – has been almost completely overlooked by tourists.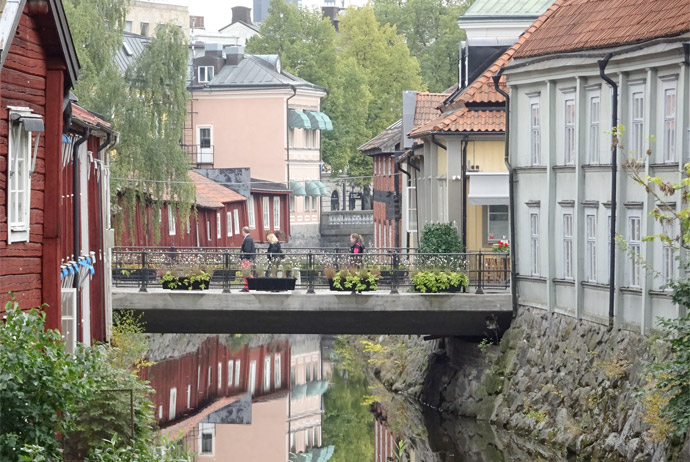 Once Sweden's capital of steam power, the town is now becoming a popular side-trip destination, especially among fans of history and people flying into Stockholm Västerås Airport, which is served by budget airlines.
With everything from Viking ruins to medieval churches and a huge waterpark, we reckon Västerås has plenty to offer for a charming weekend escape. Here's our guide to getting there, staying there, and keeping busy when you arrive!
What to see and do
Anundshög Viking Ruins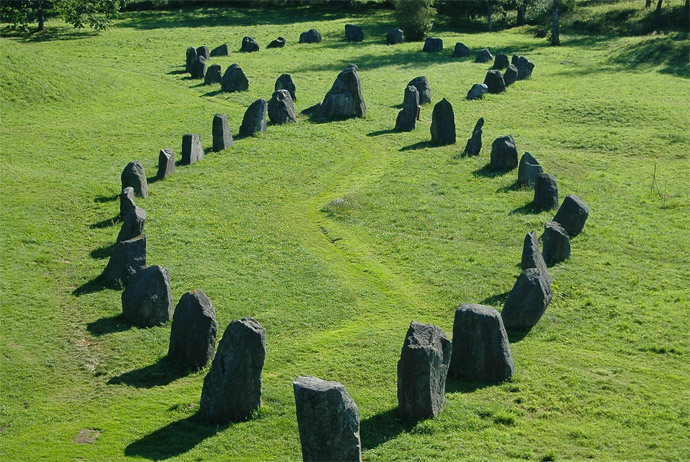 If you're a fan of history then you shouldn't miss Anundshög, the region's best collection of Iron Age ruins. You'll find ship graveyards, massive barrows, and even a stone labyrinth that dates back more than a thousand years.
Visit Anundshög and you'll also be able to see the remnants of a pathway lined with rune stones (apparently it was once the king's highway). One of the major settlements and assembly locations in this part of northern Europe, some scholars link the mounds to the legendary King Anund, who ruled the House of Yngling in mid-7th century.
To get there, drive E18 west or east until Anundhögsmotet and follow the signs. There are tips on renting a car in this guide. You can also catch city bus #24 or #1, or rent a DigiBike (the bike ride should take you around 30 mins).
Västerås Castle
With its earliest parts dating back to the 13th century, Västerås Castle now houses a small museum that gives insights into the area's local heritage and culture. It's not the most impressive museum but it does give a nice introduction into local life and the area's rich history.
Supposedly one of Gustav I's favourite castles, the impressive redbrick building (more of a palace than a defensive castle) sits on the edge of a wonderfully leafy park, where's the plenty of space for summer picnics. The castle's restaurant serves good value lunches, including veggie options.
Västerås Cathedral
A handy landmark in central Västerås, this imposing cathedral is built in the Brick Gothic style, and is definitely worth a visit if you want to get a sense of how much power this area once wielded.
Inside the cathedral, which dates back to 1271, you'll find a year-round exhibit of church treasures, including paintings, statues and ecclesiastical clothes.
Kokpunkten waterpark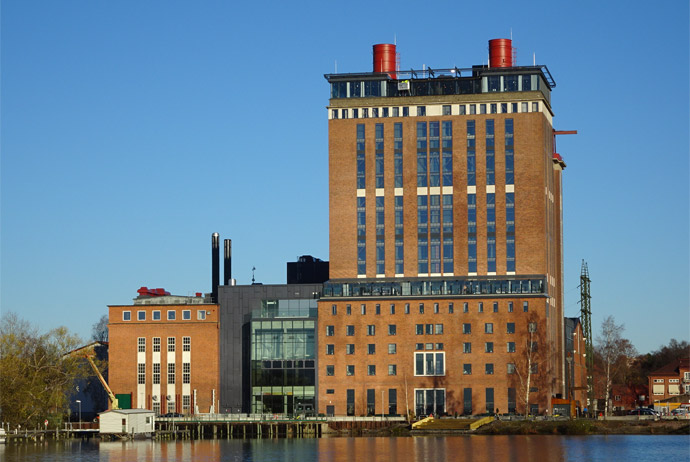 Swedes from out of town often visit the Kokpunkten Waterpark, located just behind theSteam Hotel on the main harbour. Located in an old steam works, this action-packed aqua park aims to get the adrenaline pumping. You can easily spend a few hours here enjoying the hot tubs, outdoor pools and scary waterslides.
Most areas are indoors, so there's no need to worry about the chilly Swedish weather. There's also a spa for grown ups with its own sauna area. Admission to the main part of the waterpark costs around 200 SEK for adults and 170 SEK for kids aged 7–16.
Frösakers Brygga Ship Museum
Around 20 minutes southeast of Västerås, this unusual open-air museum is home to an intriguing collection of antique and reconstructed ships.
Although it's privately owned and maintained, the collection is open to the public, allowing visitors to grab some ice cream, admire the beautiful Viking ships try their hand at archery, play Viking games and mess around in medieval armour.
Kyrkbacken historic neighbourhood
Kyrkbacken is a sweet residential neighbourhood in the central part of town, full of traditional red buildings, neat gardens and pretty cobblestone streets.
The combined effect is to give visitors the feeling that they're suddenly transported back in time. Add in the sight of the beautiful Svartån river, which that runs through this area, and this laid-back area is definitely worth a quick stroll (some of the best restaurants in Västerås are located here, too).
Djäkneberget Park
If you're in the mood for some mini golf or a picnic, head over to Djäkneberget Park. This large, green city park offers a nice respite in an otherwise industrial town.
Located on a hilltop, it offers some marvellous panoramas over towards the cathedral and Lake Mälaren. Over 500 moss-covered stones are scattered throughout the park, some inscribed with names and others with quotes. Two of them bear signatures by King Gustav VI Adolf and King Carl XVI Gustaf.
Saluhall Slakteriet food market
If you've checked out some of the food halls in Stockholm, you won't be surprised by Saluhallen Slakteriet, on the western edge of town.
This lively farmer's market has tonnes of local produce to try, and it really springs to life during the summer, when you'll find everything from freshly barbecued meats and finger-licking cheeses to delicious food-cart crepes. It's located at Slakterigatan 6-10.
Where to stay in Västerås
In town at Ångkraftsvägen 14, the Steam Hotel is the classiest joint to stay in, a beautiful hotel with a steampunk vibe. With two marvellous themed restaurants, plus a spa, an outdoor pool and a cosy, lantern-lit lobby, it's hard not to feel at home here. Though slightly outside of the city center, the views of the harbour and lakeside can't be beat. You can check availability here.
If you'd rather stay in the countryside, try to grab a room at the boutique hotel Frösåkers Brygga. Each room is comfortably furnished, with its own private bathrooms and excellent views of the forest. There's also a sauna out by the water. The hotel is at Frösåkers Brygga 7.
Getting to Västerås from Stockholm
You can either drive (there are tips on renting a car here) or take a train from Stockholm. It's an hour-long trip from Stockholm's Central Station to downtown Västerås, where the trains pull in. You can book tickets in advance on the ACP Rail website.
Alternatively, if you're traveling by air from London Stansted or another part of Sweden, you'll land at Västerås Airport, just east of the city – local Västmanland buses run into the city centre at least every 15 minutes or so from around 6am–6pm. You can buy tickets inside the airport building.
Don't forget your insurance!
Västerås is a safe place but our advice is simple: you need travel insurance! Having a good policy in place can really make a big difference if something goes wrong. For lots of different reasons we recommend World Nomads. You can get a quote below.
Like what you've been reading? Get our best tips by email!