The northern part of Sweden is dotted with so-called 'church towns', which have rows of cute wooden cottages set around a central church.
These church towns were designed to help spread Christianity throughout rural Lapland, where villages were often too small or too cut off from the rest of the country to warrant building a proper place of worship.
With access to a kyrkstad (church town), rural worshippers could travel cross-country to attend church services, and then sleep in one of the cottages nearby before setting off on the long journey back home.
The church town at Öjebyn, around 6km northwest of modern Piteå's centre, isn't as well known as the one near Luleå, which became a Unesco World Heritage Site in 1996. It's not really as touristy, either, so we reckon it should still be high up on your 'to do' list when paying a visit to this part of Sweden.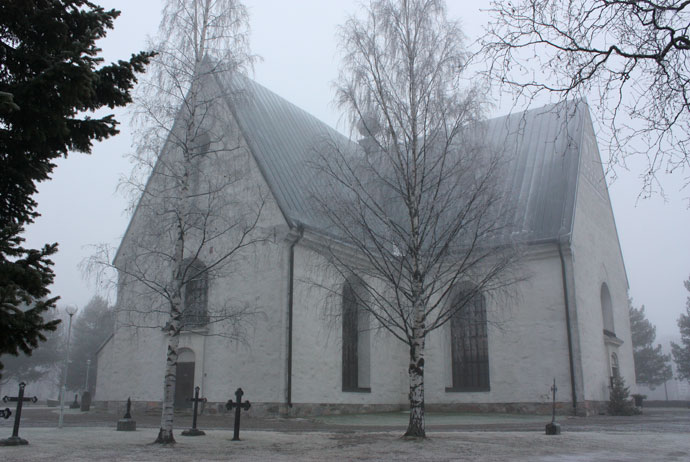 The church that everything is set around dates back to the early 1400s – well, parts of it do, anyway. The building got a pretty major extension in the 1700s, when the clergy realised it was becoming too small to house all the worshippers they'd manage to attract.
You're free to go inside the church or wander around its grounds, where weather-beaten gravestones sprout up from the cold ground. Look up at the façade and you'll see some impressive decorative brickwork that was added to the church during the earliest phase of construction. The little outbuilding labelled 'Likboden' is the old mortuary where bodies were stored before being buried. Incredibly, it stayed in use until as recently as 1928.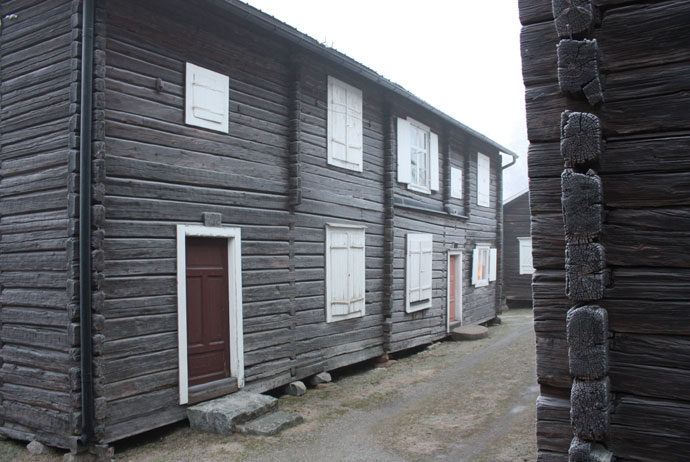 A small museum is open at Öjebyn Kyrkstad during the summertime, but the main appeal is just strolling among the old cottages. They're in pretty varied states of repair, so while some look well tended, others are starting to show their age.
During the summer, cottage number 28 (which dates back to 1804) is open for visitors to have a snoop around.
Entry
Free
Getting there
Öjebyn Church Town is around 6km northwest of central Piteå. It's an easy drive but buses also make the journey at fairly regular intervals from Monday–Saturday. Take a number 11 bus from Piteå's main bus station (roughly hourly), and it'll drop you at the tiny library in Öjebyn around 15 minutes later. The stop is called Biblioteket Öjebyn. From there it's a few minutes' walk west along Tingshusgatan to the church. You can buy tickets aboard the bus.
Öjebyn Church Town
Öjebyn
Near Piteå
svenskakyrkan.se/pitea
+46 911 274 000
Always open (the church itself is only open Mon–Fri 8am–2pm)
Last updated: May 2015
Like what you've been reading? Get our best tips by email!