Spis (Swedish for stove) is easily Kiruna's classiest restaurant and serves as the go-to option for locals celebrating special occasions. It has a good selection of Arctic flavours on offer, but the prices are high and the service can be a little hit and miss.
The restaurant is attached to Hotell City and run by the same management. It's a small, intimate space, with a well-stocked deli counter and chiller cabinets filled with a good selection of beers, including organic ales.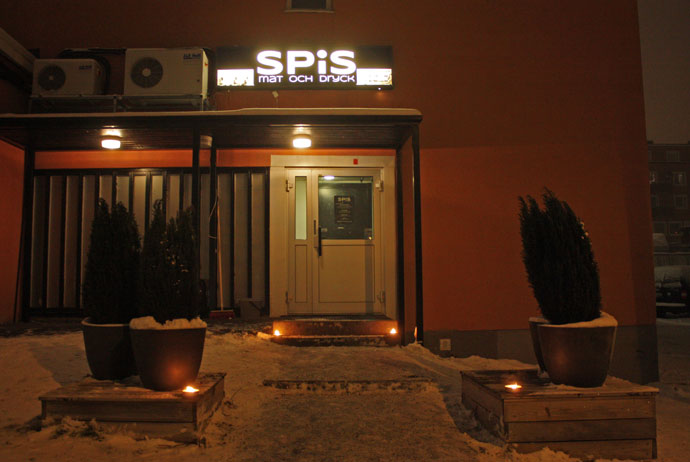 Dishes on the long evening menu are split between land and sea – earthbound-offerings include reindeer with lingonberry sauce, while aquatic options run from char to a French-style shellfish stew. For a main course alone, you can expect to spend around 250 SEK. For a full three-course meal with drinks and some ölkorv (beer sausage) you could easily pay double.
We ordered the charktallrik (platter of cured meats), which was tasty and fresh. It was supposed to come with grilled vegetables but somehow we ended up with one solitary tomato. The wait staff also seemed a bit preoccupied and forgot to take our drinks order, so we made do with tap water – pretty good in these parts, as it goes.
Spis isn't perfect, but if you're looking for a smart place to try fresh, Arctic flavours in central Kiruna, it might just be your best bet.
Spis
Next door to Hotell City
Bergmästaregatan 7
Kiruna
+46 980 158 00
spiskiruna.se
Mon–Thurs 6am–11pm, Fri 6am–1am, Sat 8am–1am, Sun 8am–11pm
Last updated: December 2014
Like what you've been reading? Get our best tips by email!