Just across from Folkets Hus in the middle of town, friendly Thai Kitchen is one of Kiruna's best options for a simple, warming meal.
The little bamboo-decorated restaurant has been here for years but may not be around for much longer – last time we visited we heard that the owners might be planning to move away from Kiruna.
For now, the Thai food on offer here is pretty authentic (for Lapland, anyway) with noodle dishes, soups and curries going for about 80 SEK.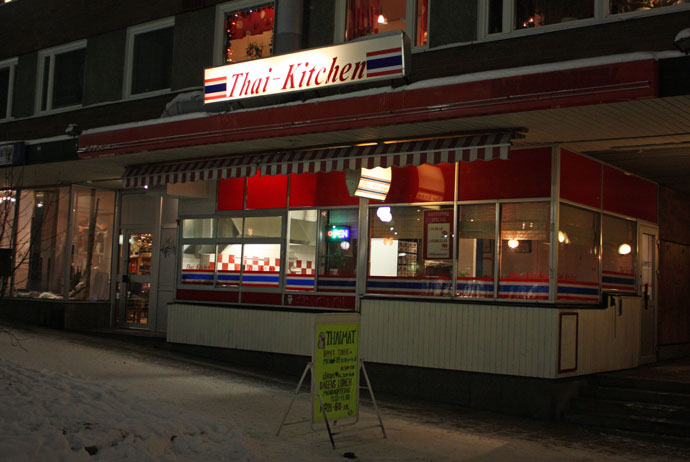 Most of the dishes come with pork, chicken, squid or tiger prawns – just choose when you order. Staff can also cook up vegetarian pad thai on request.
This place is not to be confused with Arctic Thai and Grill, across town near the Arctic Eden hotel.
Thai Kitchen
Vänortsgatan 8
Kiruna
+46 980 661 00
No website
Mon–Fri 10.30am–2pm and 5pm–9pm, Sat noon–8pm
Last updated: December 2014
Like what you've been reading? Get our best tips by email!