Luleå's cathedral (Domkyrkan) is a relatively new construction, having risen from the ashes of the vicious 1887 fire that destroyed large parts of the city centre.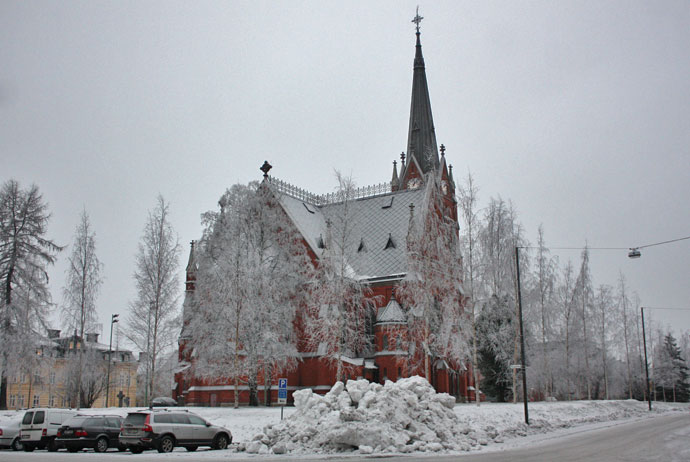 Built in neo-Gothic style, it's one of Luleå's most beautiful buildings and is well worth a quick look at while you're in town – if only because you'll be able to say that you've seen Sweden's northernmost cathedral.
The entire structure is built from bricks and crowned by a 60-metre-high steeple that still dwarfs the surrounding buildings. It's very much a working cathedral and services are still held here every Sunday at 11am.
At other times you're free to go in and look around. The interior – once ornately decorated with wooden carvings – is now surprisingly plain thanks to a 1930s modernisation effort. That said, the huge chandelier in the central aisle is impressive, and there are a couple of interesting artworks to admire.
Perhaps the best one is the reredos (altarpiece) showing Jesus on the cross. It was hand-painted by Swedish artist Garibaldi Lindberg and completed in 1893, the same year as the current cathedral's consecration.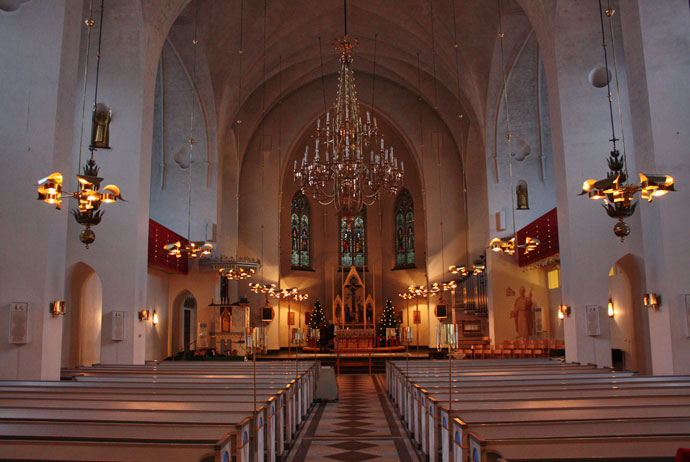 Much more modern is the cathedral's huge organ – all 25 tonnes of it – which arrived in 1987. It can be pre-programmed using a computer, ensuring songs are played with pitch-perfect accuracy.
Entry
Free
Luleå Cathedral
Nygatan 10A
Luleå
+46 920 264 800
svenskakyrkan.se/lulea
Mon–Fri 10am–3pm, plus services
Last updated: January 2015
Like what you've been reading? Get our best tips by email!