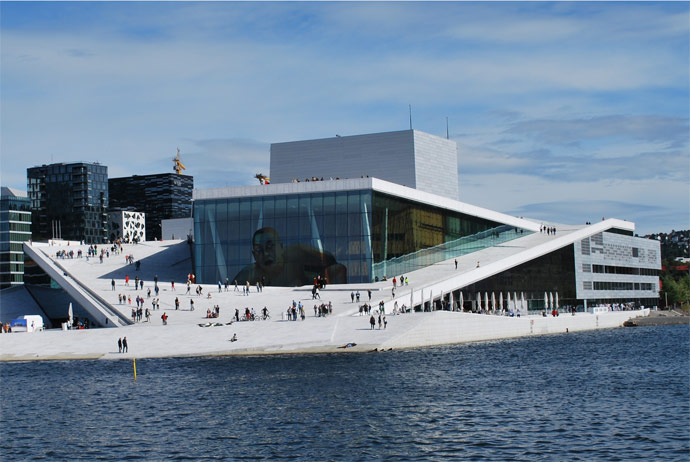 ✓  Tour lasts 300 mins
✓  Knowledgeable guide
✓  Includes entrance fees
✓  Includes transport
✓  From 1943 NOK per personJump aboard for this private guided tour of Oslo's best bits. Hear stories of Viking warriors, take a ride up the Oslofjord, then wander through the small but modern city centre, learning from a knowledgable guide.
On this tour you can listen out for high notes at the opera house and keep an eye out for royalty at the palace. Having captured the beauty of the city centre on camera, your private tour group will continue to Vigeland Park, the world's largest sculpture park, put together single handedly by one man. With 200 sculptures to shoot, this stop will add nicely to your Instagram feed!
The Oslo Highlights tour winds up at the Viking Ship Museum, where you can learn about the fierce warriors of the past and see three of the world's best-preserved Viking ships up close.
Includes: guide, public transport and entrance fees. Price based on a group of six.
Make an instant booking

By submitting a tour request on this site you agree to be bound by our terms and conditions

Questions? Want to make a special request? Send us a message now!